2016 National Smoke Forum
The 2016 National Smoke Forum was held in Kelowna, British Columbia on October 28, 2016 in association with the Wildland Fire Canada conference.
The theme of the 2016 Forum was Emergency and Health Management.
The Forum was an opportunity to discuss the importance of wildfire smoke, review the current technology and tools that help inform decision making, discuss the policies and issues related to smoke impacts, and suggest plans for projects and organizations to address smoke issues in the future.
Presentations
All presentations were webcast and recorded. Clicking on a presentation link will open a viewer which will play both the recorded video and the presentation slides.
Posters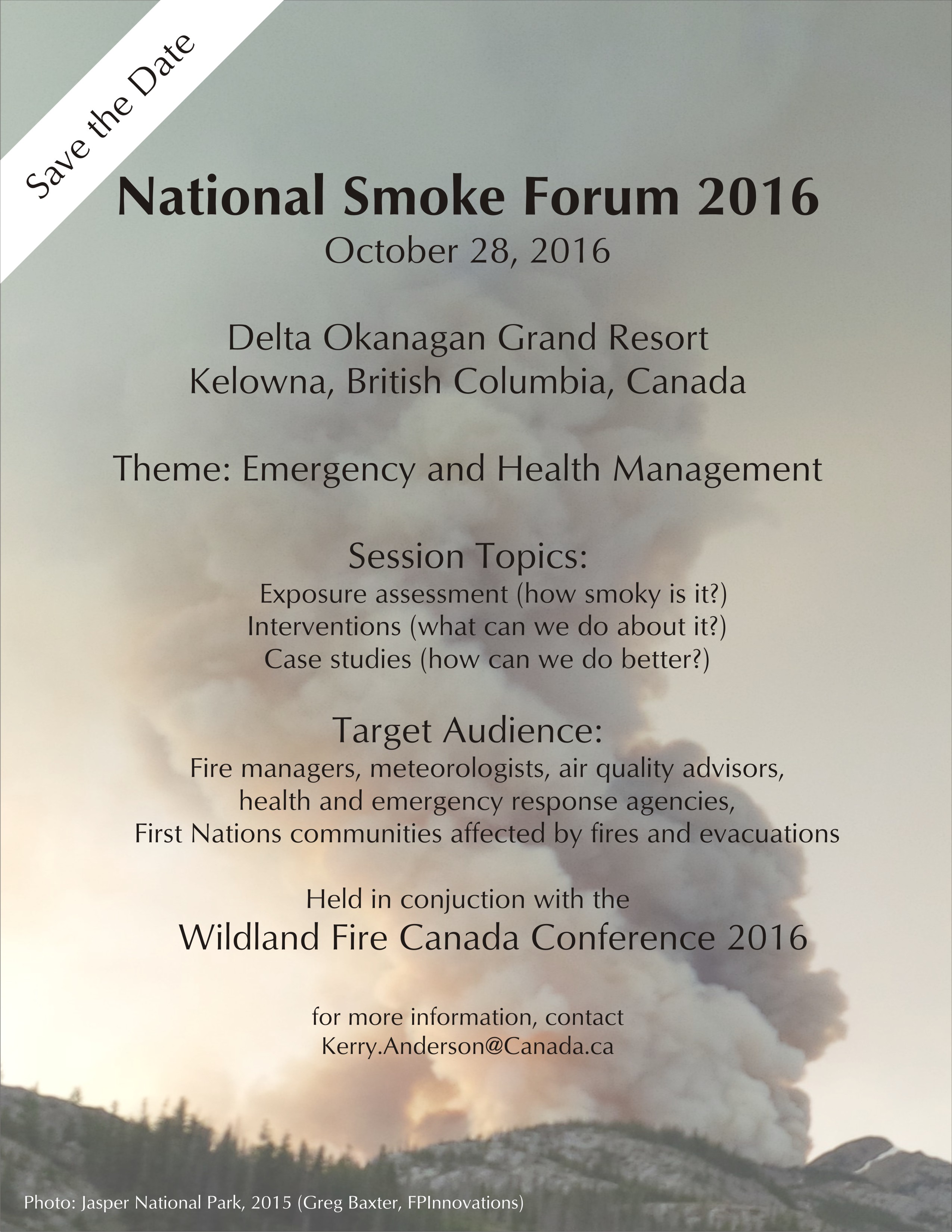 ---