FireSmoke Canada
Welcome to the Canadian portal for information about wildland fire weather and smoke. From here you can access the BlueSky Canada smoke forecasts, fire weather forecasts, fire information, and the BlueSky Playground. The Weather Forecast Research Team at the University of British Columbia produces these research forecasts with support from multiple agencies. These tools and data serve professionals in the air quality, health & safety, emergency management, and science & research communities as well as the public. We are also a community of practice that advances policies, plans & organizations to address wildland fire and smoke issues.
Smoke Forecasts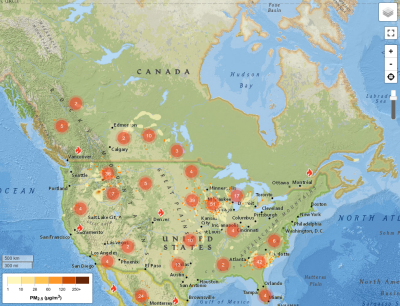 High resolution, interactive forecasts of
hourly, daily average and daily maximum
concentrations of PM2.5 smoke particles
at ground level from wildfires.